Exorcism - Made easy: Book reviews.
Denzile Reddiar
Durban
"From reading the book "Exorcism Made Easy", it is apparent that Pastor James Lottering is a humble man with a joyful spirit; the authority he carries in the Spirit is very obvious in the answers he gives to the questions asked. The book is non-academic and fun to read, while at the same time being a powerful tool for warfare."

Pastor Jacob
I could not wait to buy your book 'EXORCISM'. After reading your book I am so blessed and inspired. The style and format of the way the book is written is excellent and it enables the reader to easily grasp your message . I pray that this book will be the first of many. We are glad to know that we have a man of your spiritual standing.

We would like to host you for a weekend or week at your convenience. We would like you to teach at our church and also do deliverance and in the process raise up men and women to be involved in this vital ministry.
Our NEW Book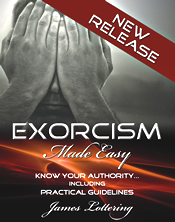 "From reading the book "Exorcism Made Easy", it is apparent that Pastor James Lottering is a humble man with a joyful spirit; the authority he carries in the Spirit is very obvious in the answers he gives to the questions asked. The book is non-academic and fun to read, while at the same time being a powerful tool for warfare."
Denzile Reddiar, Durban
Read More, Click Here

Our DVD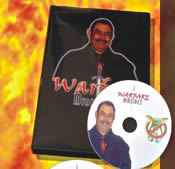 Donations
Your Donations are gladly accepted and if you have a business we will add you to our sponsored links section! click here